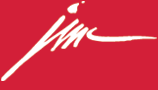 What we do
Communication that attracts and holds attention is a crucial element for a
successful business. Be it through electronic or print media vast amounts of
information bombard us daily. We process some of it, save a little, and
delete the rest.
How can you make your message count? How can you make a
memorable visual and conceptual point about your products or services?
Creativity and clarity of presentation will distinguish you from your competitors.
To genuinely connect with your audience – to educate and persuade them –
you need a marketing communications firm with a history of success.
Why Janice McLemore Graphic Design Inc.?
Talent
During 30 years of business, we've established a reputation for developing
high caliber solutions grounded in solid marketing principles for diverse clients
in many different industries.
Creativity
We've resourcefully developed effective marketing vehicles within all types
of budget parameters – without sacrificing quality and functionality.
Experience
We have an outstanding track record for producing all types of successful
communications for print and electronic media including:
Branding and identity campaigns
Annual reports, Brochures, and Publications
Web Site development/design
Advertising
Package design
Tradeshow/exhibit design