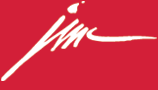 Acequia Website
Our firm was asked to update and improve the existing website for this Irrigation Management Company. New visual images and text information were introduced into various pages. The home page was redesigned to communicate information – in a more organized and friendly way. www.acequia.com
Acequia Poster
Acequia also asked us to design a recognition poster for their clients who implemented their Comprehensive Irrigation Management Program. We're pleased to assist Acequia in its important mission of promoting and implementing smart irrigation management practices.
Austin Independent School District
Austin Insider Community Newsletter
AISD has worked with our creative firm for many years in developing the AISD newsletter. It's published three times a year, developed in both English and Spanish, and mailed to parents, teachers, and others in the AISD community. We're thankful to AISD for their ongoing trust in our firm's talent.

Cornerstone Financial Education
Services Brochure
This new client came to us wanting help with developing a quality corporate image including marketing materials for promoting services to their clients. We first created a new logo identity. Then we developed two different yet complementary brochures focused on educating young adults about financial responsibility. The quality of these marketing efforts is elevating Cornerstone to higher levels of visibility and credibility. We're pleased to be a part of Cornerstone's growing success.

ETS Lindgren — Corporate Brochure
Our creative firm has quite a history with this company. In this 30th year of our firm's business, our relationship with ETS has met the test of time. We're very thankful to those in the ETS marketing department for being our long-time, trusting, and loyal friends. JMc Design's business could not have succeeded without special clients like ETS Lindgren.

Jamcorp Solutions — Motivational Poster
Our client came to us wanting a poster designed
for his client that was going through a lot of
company changes. This quote was provided to
us. We were asked to "bring it to life".

Texas Municipal League
Texas Town and City Magazine
Our firm has been fortunate to work with our colleagues in the TML communication's department for many years. TML consistently receives feedback that the monthly TTC magazine is one of the best of its kind in the entire United States. Makes us Texans proud!

Westlake Securities — Overview Brochure
This financial services company selected us to develop their corporate overview brochure. It's a very simple, workable tri-fold format, designed and printed in full color. A philosophy of our firm has always been that a design solution does not need to be complicated in order to be effective. We think the Westlake Group's corporate brochure is a prime example of a quality marketing communication image that works.